Even Com Sense Was Forced To Lean Back.
Every once in a while, I'll see, hear, or read something that makes me say "I love Hip Hop," even if it doesn't really have shit to do with Hip Hop. This is one of those things.
I recently came across these pics of Common and wifey Serena Williams surfing in Hawaii, and my damn. I almost forgot how fine Serena Williams really was. [She was also born in my hometown of Saginaw; a lil Sagtown Trivia for ya) Common's always had decent taste in nabbing women – Badu ain't no slouch – but after the jump, you'll see that Common has officially found forever.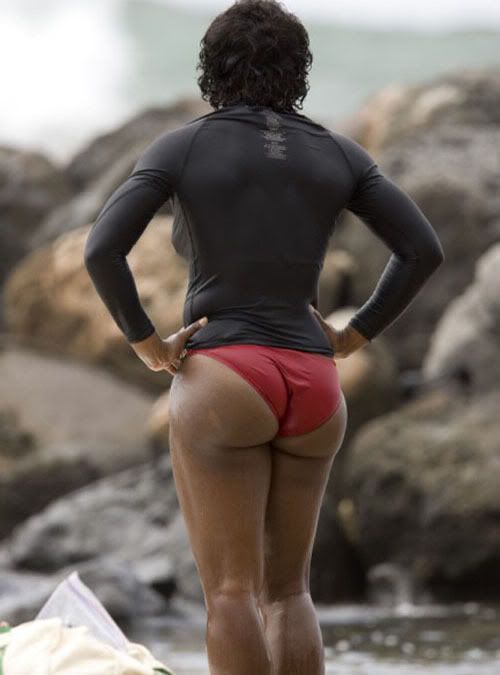 "Universal Mind Control" and "Announcement" are completely tolerable now, Com. Do you. | TheRapUp