5 Worst Signature Sneakers in Hip-Hop (TheBVX, 02/17/2011)
Some MCs should stick to collecting sneakers instead of making their own. Though we can't knock their hustle, we can't forgive rappers like The Game, Nas and Snoop Dogg for the terrible kicks they've endorsed.
By William E. Ketchum III
When photos of Snoop Dogg's new Adidas Originals Freemont Mid sneaker dropped this month, neither rap fans or sneakerheads were too excited about them. It's tough to blame them because while the kicks aren't flat out ugly, they don't hold a candle to high-profile rap sneaks like Kanye's Air Yeezys with Nike or Jay-Z's Gucci-inspired S. Carters with Reebok. Even non-major label rap acts like MF DOOM and DJ Clark Kent have netted classics with Nike. But don't let the highlights fool you — hip-hop's history of collaborating with shoe companies hasn't always been pretty and we've got the wack shoes to prove it:
Master P's "MP" Converse Sneakers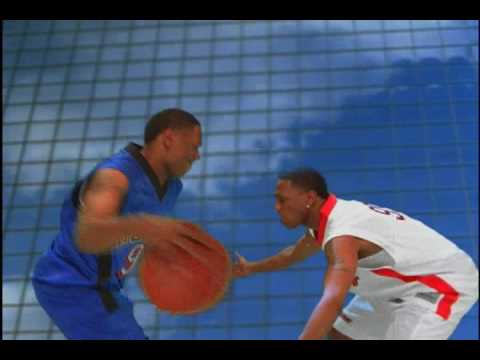 The New Orleans native's impact on rap music and hip-hop entrepreneurship in the '90s is undeniable and he's got a fortune to show for it. But while P's music still knocks years later, and his TV programming for kids seems to be doing well, his P. Miller clothing line was always formulaic at best. His collaborative kicks with Converse were so infamous that they were immortalized by NY wordsmith Lloyd Banks in a verse: "This sh-t can get uglier than a Master P sneaker."
The Game's Hurricanes with 310 Motoring
Let's be honest here, did anyone really look at The Game's Hurricane sneaker with 310 Motoring as a legitimate foray into fashion? To 310's defense, this was the first shoe the company has ever released — 310 Motoring is actually a West Coast car customization company that's more than a decade old now. The Hurricane felt like a combo of 310 showing hometown love to The Game, and The Game continuing his war with 50 Cent by releasing his own shoe to combat 50's Reebook kicks that dropped two years earlier. Unfortunately, it failed at both. The design of Game's shoe was weak and the "Hurricane" logo was cheesy. And even though Reebok's "G-Unit Collection" had already begun to lose steam at that point, it was still praised as an early sign of 50's business savvy outside of music. But the Hurricanes did seem to add to Game's do-it-yourself reputation, and that rapport with his die-hard fans helped carry Game's career after his split with 50 and Dre.
Nas' "The Disciple" shoe With 310 Motoring
While his rap catalog has him universally considered as one of the greatest emcees to ever hold a mic, Nas has suffered various fashion faux pas (
Willie Esco
, anyone?) throughout his career. His collaboration with 310 Motoring was another clunker. The shoe was eerily like his production choices on the similarly-named album, the disappointing double-disc 
Street's Disciple
: it didn't stand out enough to get people buzzing, and it wasn't streamlined enough to work as a match with everything. Nas' campaign with FILA a few years ago wasn't as bad, but here's hoping that Nas sticks to kicking rhymes instead of pushing kicks.
Funkmaster Flex's FMF-1 Driving Shoes With Lugz
We see where they were going with this: Funkmaster Flex is an avid car enthusiast, and rapper sneakers were the talk of the town, so a driving shoe gave a new angle to a relatively played out concept. But the idea of a "driving shoe" isn't hip-hop friendly -hip-hop is all about stunting, and how can you stunt while driving if the only person who can see your shoes is the person in your passenger seat? And the design was wack, too. Kudos for trying to be different, but since then, Flex has wisely limited his efforts to airwaves and to cars.
Soulja Boy's Yums sneakers
Soulja Boy's Yums sneakers are likely aimed at teenagers, just like much of his music is. And with their gaudily bright colorways, they definitely hit their target while sticking with the brand that Soulja Boy has established throughout his deceptively long career. And with his YouTube hit 
"I Got Me Some Bathing Apes"
 (was 2007 
really
 that long ago?), we had to see this coming. But we still can't stand to see these kicks on anyone other than Soulja himself. Whatever happened to dope kids kicks like LA Lights?