Sony Party-Shot = Possible Gadget Of The Year?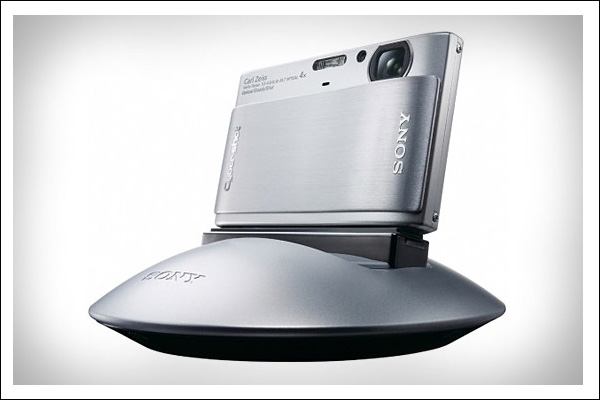 People clown me all the time about my love for gadgets and gizmos. (These are the same people that blow up my phone/Facebook/email when they need tech support on anything, but I digress.) I'll always admit that I like gadgets for the cool factor, but my primary I like them for their utility. For example, my Blackberry Bold (a.k.a. the BLAT!berry) does everything I need it to do to make my work life easier and my personal life more enjoyable: I can answer emails on the go, edit documents when necessary, keep thousands of peoples' contact information organized, keep track of sports scores, and more. Meanwhile, my Dell XPS m1330 laptop is essential as well: I use it for my work, it has an integrated mic and webcam that I use to videochat with friends or interview artists via Skype, and it's also an "ultraportable," making it easier to carry around. And it's fly.
Sony's new Party-Shot may be one of the more interesting gadgets I've seen in a while. I'm not sure if there already products like this out there with other companies, but I love the idea of this. After plugging a certain Sony camera into it, the device uses Face Detection and Smile Shutter™ technology, motion detection, and intelligent composition to take photos around it. How dope is that? Spend your time actually having fun with your friends at your housewarming party or college graduation open house instead of pulling people aside every few minutes to pose for an unnatural looking photo. Or take photos of your crew meetings without having to digress from the topic at hand. It looks super cool, but the number of ways you can use it are endless. Might have to get something like this once I get my money back up; I'll cop one of the cameras that's compatible with it and this all in one swoop.
[via Marcus Troy]